Local groups speak out against Affordable Care Act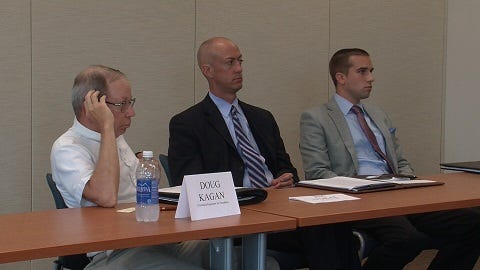 Posted By: Camila Orti
corti@klkntv.com
Nebraska health care professionals, business leaders and other groups met Wednesday to talk about the Affordable Care Act.
President Barack Obama's Affordable Care Act, which was signed into law in 2010, will go into effect in January, but some local opposition groups are raising concerns.
"If I could go and look throughout the country and see what kind of plans were good for an older single guy, I could probably get a cheaper plan with a cheaper premium than what I would get with all the government regulation,"President of Neb. Taxpayers for Freedom, Doug Kagan said.
The goal of the Affordable Care Act is to make cheaper health care accessible to everybody. It changes the system to guarantee coverage no matter what kind of medical history consumers have. But will the law actually make health insurance cheaper for Nebraskans? Some opposition groups that met Wednesday in Lincoln don't think so.
Kagan says he wishes there would be more options for people to keep costs lower. He thinks the free market system is the way to go.
Supporters of the Affordable Care Act say the law does lower costs by eliminating out–of–pocket fees for preventative care and protecting consumers from health insurance fraud.
The Obama administration is awarding six health centers in Nebraska more than $600,000 in hopes that it will increase efforts to help uninsured people apply for health care.