Local Man Pays Tribute to Fallen Heroes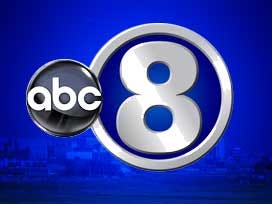 Saturday marks the ninth anniversary of the September 11th terror attacks. Now one local man is paying a unique tribute to the lives lost that day.
Matt Williamson says it's the least he can do to honor the heroes we lost nine on September 11th, making his front lawn a memorial.
Williamson remembers: in the wake of September 11th's terror, a powerful symbol spread across the country.
"After September 11th there were flags everywhere and we've lost that,"Williamson said.
Now he wants to honor the lives lost by turning his lawn into a tribute. He's collecting one flag for every fallen firefighter that fateful day: three hundred & forty three.
"Think about what they're willing to do every day I mean a true hero runs into a burning building when everybody else is running out," Williamson said.
He says the red white and blue also go out to local heroes like those who battled a fire at Matt's family home when he was a kid.
"I credit the fire department for saving my older brother that day so I've kind of always had an attachment to the firefighters,"he said.
That memory led Matt to volunteer as a firefighter and reach out to survivors of 9/11. One even sent him this anniversary shirt. Now he's tending to his yard.
Small symbols making up a meaningful memorial. He hopes are seeds to spread a patriotic spirit.
"Remember to get your flag out on 9/11, I know we've got a football game that day, but the flag is the fabric of what this nation symbolizes let's get it back out there and let our troops our firefighters our police officers know that we support them,"Williamson said.
Right now Matt has just 106 flags so he could use help getting to his goal of 343. If you want to donate stop by his house at 3271 Randolph Street or email Matt at mattinbeaver@yahoo.com and he'll come pick up the flags.