Local middle school holds their special annual Veterans Day program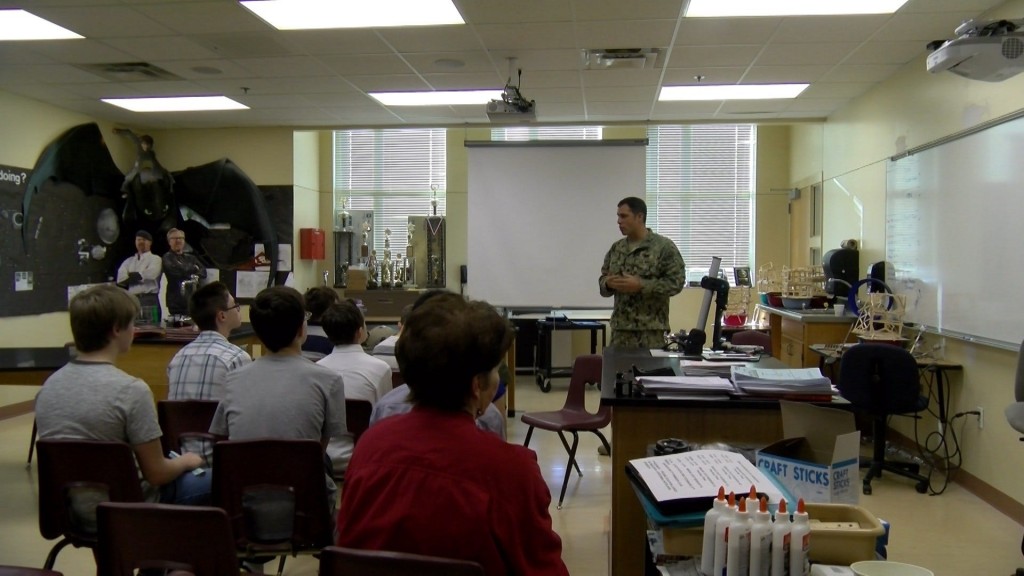 Posted By: Jason Taylor
jtaylor@klkntv.com
LINCOLN, Neb. An LPS Middle School brings in local vets to speak to students about their experiences in the military.
Lux Middle School in Lincoln honors veterans and their service at their Annual Veterans Day celebration. This is a special program that's been going on for 15 years. The student bands and choirs first perform an assembly to honor the vets then break into sessions where students can one on one learn about veterans experiences. Associate Principal Aaron Zabawa says it's better to bring in people who have served instead of reading a textbook. He says it brings a direct perspective of what the sacrifice is.
"They all have stories that you know, you can read in a book. But it's quite something different when it's your grandfather telling 'I was there.'" Said Aaron Zabawa, Associate Principal at Lux Middle School
In fact, Zabawa's grandfather spoke at their first annual Veterans Day program.
"My grandfather spoke about his experience in World War II and it was really the first time I had heard him talk about it and it was the first time I saw him cry." Zabawa said
8th grader Cecilia Eubinks's father is a Navy vet and was one of the guests.
"At my old school we didn't have anything as big and outstanding as this is. So I think that's wonderful." Said Cecilia Eubinks, 8th grader at Lux Middle School
Another 8th grader Cally Dorff helped set up name tags for the Wall of Honor. This is where students can honor someone special they know who serves or has served in the military. She says it's nice to take a off a half day from regular classes a meet the veterans.
"I think it's really cool and neat because for some kids it's really important to not get out of the learning environment but just kind of have a brain break. And this is a great way to learn other things that we normally wouldn't learn." Said Cally Dorff, 8th grader at Lux Middle School
Senator Ben Sasse flew back from Washington to be a keynote speaker for the event.