Local toy drive aims to aid military families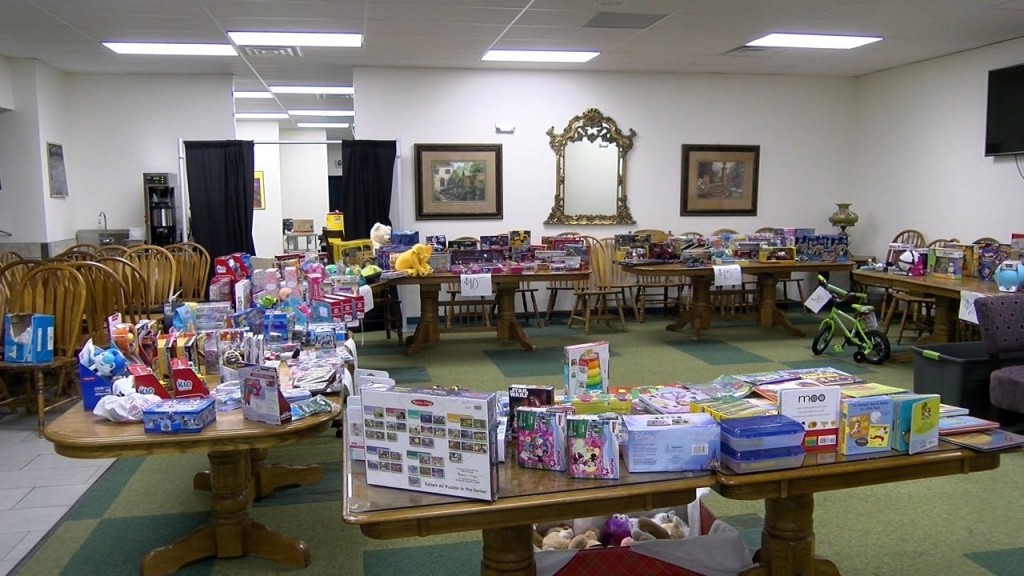 T.J. Olson wanted to do something to help military families who are struggling during the holiday season.
He called his brother Shon, who is a member of the Marine Corps League, and shortly after Sgt Kringles Kids Christmas Extravaganza was born.
The toy drive is now in its second year, and the brothers have already made it into a memorable tradition for themselves as well as many military families throughout the area.
"I stopped in today and just walking around, I walked in and one of the dads grabbed my hand and shook it and said I cant even tell you how much this means to me thank you so much… The words can't express.. It's just such a warming heart feeling and I'm a crier and the tears are starting to well up already," said T.J. Olson, owner of Round the Bend Steakhouse and co-founder of the toy drive.
The holidays can be a difficult time for families, especially military families who have lost loved ones while serving.
The Marine Corps League, Round the Bend Steakhouse and the VA partnered to give back to upwards of 25 families this holiday season.
"Those folks who are deciding right now between paying a light bill and buying Christmas presents for their child. We want to make it easy on them. We work with social workers with the VA, so our target is all military families," said Shon Olson, member of the Marine Corps League and co-founder of the toy drive.
This year, 23 families and upwards of 80-85 children were aided by the Olson brothers' efforts.
Round the Bend collects toys throughout November offering a free appetizer in exchange for a little holiday spirit.
The toys are shipped to a center in Lincoln for a private event.
The kids are treated to a haircut, craft rooms and a movie featuring movies with a holiday theme.
People ranging from Lancaster to Douglas county donated toys for this good cause.
The toys are sorted with the hope of matching them up with the families wish list. The remaining surplus is then rearranged and each family get an opportunity to pick out more presents using 'Santa Bucks' to pick out more toys.