Locals Shine in Peterson Tournament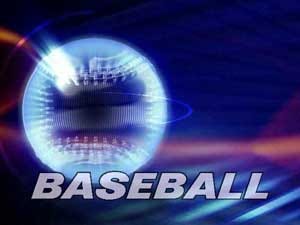 Posted by: Sports
Pinnacle Bank (Lincoln Southwest)10, First Nationals (North Platte) 3
Pinnacle Bank (Lincoln Southwest) used a 7-run third inning to beat First Nationals (North Platte) on the second day of the Lincoln Legion Coaches Mike Peterson Baseball Tournament.
After the Nationals scored a run in the third, Gavin Friehauf drew a bases loaded walk to tie the game at 1-1. Dylan Matthews was next up, he blooped a single to center and gave Pinnacle it's first lead of the day. After a sac fly made it 3-1, Nebraska recruit Brayden Young doubled in a pair of runs.
Hickman Post #105 (Norris) 6, Home Federal (Grand Island) 4
Hickman Post #105 (Norris) coach Will Raftery used a conservative approach in his 6-4 win over Homer Federal (Grand Island). With two runners on the 2nd, Hickman junior Seth Schwaninger laid down a safety squeeze to bring in Bryce Peterson and the first run of the game.
Jacob Peterson followed that up with a single up the box to put Hickman up 2-0.
In the 3rd, Trenton Peterson ripped a double down the 3rd baseline knocking in Byron Hood.
Mike Peterson Tournament Scores
Hickman Post #105 (Norris) 10, First State Bank (Fremont) 1
Elkhorn Post #211 6, Pinnacle Bank (Lincoln Southwest) 4