Lockman Fires No-Hitter in 9-0 Win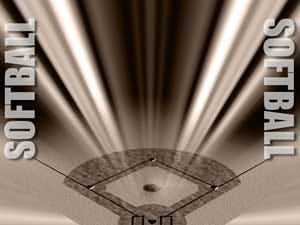 Posted by: Sports
Freshman right-hander Emily Lockman tossed a six-inning no-hitter in only her fourth career start, while senior Brooke Thomason hit a grand slam, as the Nebraska softball team improved run-ruled Utah State, 9-0, on Saturday morning.
Lockman (3-0) was nearly perfect in tossing the first no-hitter by a Husker freshman since 2008 and only the fifth by a freshman in school history. She faced the minimum 18 batters, allowing only a pair of walks while striking out a career-high eight batters. Both walks were nearly outs, as Lockman appeared to retire both hitters prior to their walk, but she was called for illegal pitches in both instances, allowing the at bat to continue. Both walks were then seemingly erased by a pair of Husker double plays.
Lockman's efforts extended Nebraska's streak to 30.1 consecutive innings without allowing an earned run. A pair of Husker senior provided the offensive support for Lockman. Courtney Breault began a seven-run sixth inning with a solo home run, and her blast appeared to ignite a Husker offense that had struggled for most of the game. The seven-run inning was then capped by Thomason, who crushed her third career grand slam to bring the run-rule into effect. Thomason is the first Husker to hit three career grand slams.
While Thomason finished 2-for-4 with the four RBIs, freshman Kiki Stokes continued to impress out of the leadoff spot in the batting order. Stokes was 3-for-3 and scored a pair of runs in the victory. The speedy slapper from Olathe, Kan., has now reached base safely in 14 of her last 15 plate appearances. While Thomason and Stokes were the only Huskers to record multi-hit games, senior Gabby Banda, junior Taylor Edwards and freshman Hailey Decker each walked twice. Edwards and Decker, along with freshman Dawna Tyson, each picked up an RBI with a bases-loaded walk to help Nebraska build a 5-0 lead prior to Thomason's big blast.
Mandy Harmon (0-5) took the loss for Utah State, which fell to 0-8 on the season. Harmon allowed six runs on seven hits in 5.2 innings. She walked five, but struck out six.
Nebraska pushed two runs across in the top of the first inning, despite not hitting a ball out of the infield. Stokes reached on a perfectly-placed bunt single, before Banda singled on a ground ball that bounced off the pitcher's back for another infield single. Taylor Edwards then walked to load the bases with no outs. The next two Huskers were then retired before Decker and Tyson each drew two-out, bases-loaded walks to give Nebraska a 2-0 lead.
After being quiet over the next few innings, Breault gave Nebraska a 3-0 lead with a leadoff home run in the top of the sixth. Decker then worked a walk following the solo home run. After the next two batters were retired, freshman Alicia Armstrong produced a two-out RBI single. She then stole second and scored on an RBI single from Stokes. Banda then walked to load the bases before Taylor Edwards followed with another walk to score Decker and push the Husker lead to 5-0.
Thomason then put the run-rule into effect by blasting a 2-0 offering several rows up in the bleachers behind the left-field fence for her third career grand slam.
Leading 9-0, Lockman closed out the no-hitter with a pair of strikeouts and a ground out.
Nebraska plays again at approximately 2 p.m. (Central) Saturday against Drake.