Long-term care workers given red carpet treatment as they arrive to work
Nurses and care givers at The Woodlands at Hillcrest were celebrated and thanked as they arrived to their shift Wednesday morning.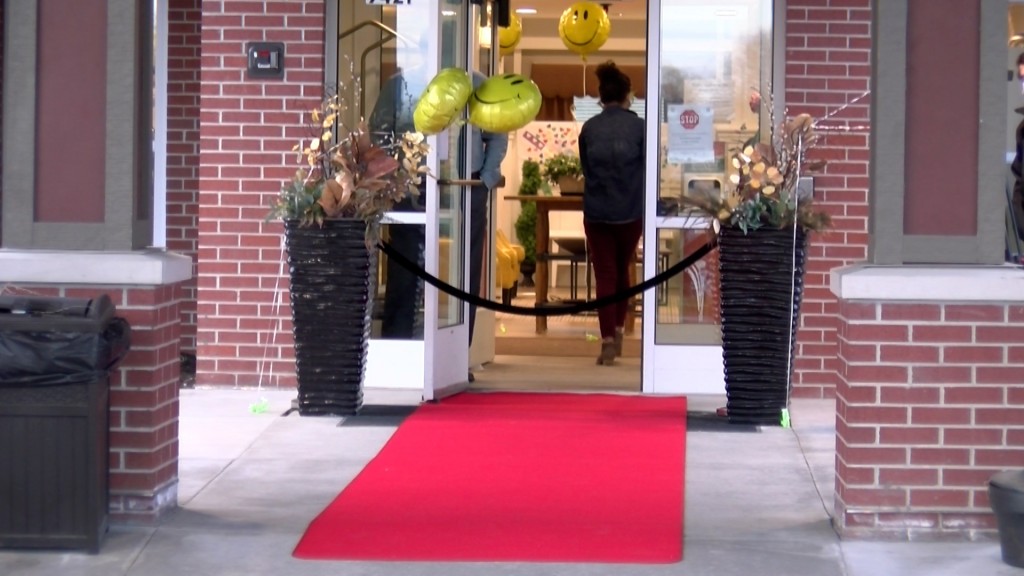 The essential workers at The Woodlands at Hillcrest assisted living facility arrived at their shift with a surprise welcome.
Staff members rolled out the red carpet and made gift bags for the caregivers to show their appreciation for them, while members from NRC Health showered them with posters and words of encouragement.
"To wake up on this regular Wednesday morning and have this surprise was just so nice," says Darcie Smith, a charge nurse at the facility. "I feel loved and appreciated every day when I come to work at The Woodlands, I have an amazing team but it was a little extra special this morning."
"These people are taking care of all of our grandpas and grandmas and people that need love and support really more than ever," says Tess Kurtenbach with NRC Health.
Kurtenbach says they've been visiting long term care facilities each week to cheer on employees as they come to work each day in the height of the pandemic – calling them heroes.
"They do a lot of great things and they don't always get the credit they deserve. They're our heroes, they're doing the biggest job right now," Kurtenbach says.
Smith says, she's just doing her job.
"I don't know that I really think of myself as a hero. I am humbled and I'm proud of what I do, I get to come to work and take care of a hundred of my loved ones every day," Smith says.
Kurtenbach encourages others to do the same for the essentials workers around Lincoln as they continue to fight against and keep our community safe.