Lower Black Hills Energy Gas Bills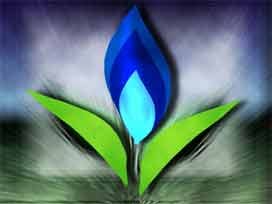 It should cost less to heat your home this winter, as natural gas prices currently are at a seven year low.
Black Hills Energy anticipates lower natural gas prices this winter due to the sluggish economy and resulting lack of demand, and an abundance of natural gas thanks to record storage levels.
Since the beginning of 2009, market prices for natural gas have continued on a downward trend and recently fell to a seven year low – down nearly 78 percent from the July 2008 peak. While a customer's overall bill won't be down by that percentage, the decrease due to lower gas costs will be appreciable.
"We're glad to pass those lower prices on to our customers," said Dan Mechtenberg, vice president of operations for Nebraska. "We use a portfolio purchasing strategy to get the best price possible and then pass that price to customers without markup. The gas cost portion of a residential bill typically accounts for three-fourths of the bill, so the savings could be significant if prices remain low."
The company offers a budget billing program to level out monthly payments and spread winter bills over the entire year. Customers who think they may struggle to pay their natural gas bill are encouraged to contact the company immediately to arrange a payment plan or be referred to their local energy assistance agency.
Black Hills also sponsors its own energy assistance program, Black Hills Cares, through which customer and employee contributions are matched by the company and forwarded to local agencies for residential energy assistance. Customers can indicate on their bill the amount they want to contribute monthly. In Nebraska, The Salvation Army's HeatShare energy assistance program disburses Black Hills Cares funds.
Another way the company helps Nebraska customers manage their energy expenses is through the Annual Price Option program. The APO program locks in the customer's price for natural gas for one year – meaning the customer is billed the same price for natural gas used throughout the contract period regardless of changes in the market price of natural gas. Sign-up is under way until Oct. 2 or the 24,000-customer limit is reached, whichever occurs first.
More information is available at www.blackhillscorp.com.