LPD: 16-month old girl burned and abused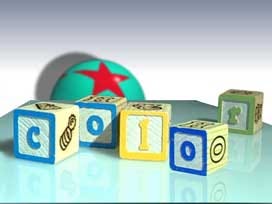 POSTED BY: KLKN Newsroom
8@klkntv.com
Lincoln Police have arrested a man for burning and abusing a 16-month-old girl. Police arrested LaDaryl Lathan Friday and investigators believe that he was under the influence of K2 when the abuse occurred.
Police say a Lincoln mother left her 16-month-old daughter in the care of LaDaryl Lathan, the mother's boyfriend. Four hours later, the mother returned to find her daughter with multiple burns to her lower lip, back of arm and lower right leg, According to police.
The following day, the mother sought medical treatment for the child at a local hospital, police said. Police say further examination revealed bruising to the child's chest, and healing fractures to both her left and right wrist areas.
The girl was placed into protective custody and turned over to Health and Human Services. She is now staying with other family members.
On Friday, August 3, 2012, Lathan was questioned by LPD investigators and subsequently lodged in jail for felony Child Abuse. Investigators believe that Lathan burned the child with a lit cigarette while he was under the influence of K2.