LPD: Arrests made in stolen firearms cases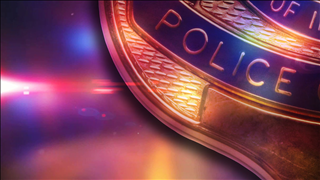 POSTED BY: Channel 8 Eyewitness News
8@klkntv.com
UPDATE:
How often do you hear this one: a purse helping find gun thieves?
Two juveniles are in custody in connection with a string of burglaries in Southwest Lincoln this month. It all started Sunday, when the owner of a stolen Michael Kors purse saw it listed for sale online.
"She found that someone was trying to sell it on a Facebook marketplace," said Ofc. Angie Sands with LPD. "Officers set up to meet with the seller, and eventually took two people into custody."
Police say the two males, 15 and 17 years old, had two stolen guns in their car. Officers were able to trace the guns to a string of recent thefts in Southwest Lincoln and Lancaster County, including multiple burglaries on Timber Ridge Road, near Coddington and West A.
"At least six of them occurred on the same street in about the same time frame," Sands said. "So we're definitely looking into the possibility those are all related."
Twenty-five guns in all were stolen from cars and garages in the area. Police say they searched one of the teens' homes and found two more stolen guns, including a rifle taken out of a NE State Patrol vehicle.
"Sometimes we'll see that these larceny from autos or garage thefts are related, so if you're able to clear up one, you can often clear up several more cases," Sands said.
Police are investigating whether these two juveniles are connected to the other area car and garage break-ins. They're also looking for the other missing guns. If you have any information, please contact them immediately.
---
Lincoln Police say they arrested two juveniles and recovered stolen firearms from a recent string of gun thefts. Lincoln Police were investigating a stolen purse that a victim saw posted on Craigslist. When officers arranged to meet the seller, they took two people into custody. Officers searched their vehicles and found two firearms that were recently reported stolen from homes. Officers searched the home of one of the suspects and also found a rifle that was stolen out of a Nebraska State Patrol vehicle. The juveniles are being detained at the Youth Attention Center and face numerous stolen firearms and burglary charges.