LPD: Teen in custody after threatening officer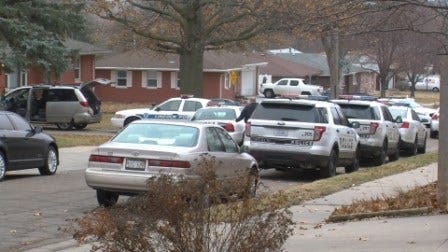 Posted By: KLKN Newsroom
8@klkntv.com
Lincoln Police have arrested a teenager after they say he threatened an officer with a knife.
It happened around 2 p.m. Sunday near 62nd and South Streets.
Police were called to the area on reports of a fight. When officers arrived, they said the people involved were inside a nearby home and refused to come out.
Police said when a 17–year–old male eventually exited, he was holding a knife with an 8–inch blade.
"He squared off with an officer, made threatening gestures and refused to drop the knife," Ofc. Katie Flood said. "A Taser was deployed. However, it was ineffective. The 17–year–old took off running."
Police found the suspect an hour later behind a nearby air conditioner. He was arrested for assault, failure to comply and resisting arrest. He's being held at the juvenile detention center.
He and nine others were also cited for failure to pay at a Chinese restaurant in north Lincoln prior to the fight.