LPD holds Gun Amnesty Day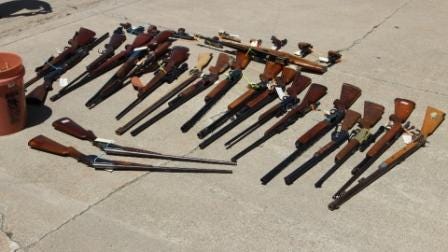 By: Lauren Fabrizi
lfabrizi@klkntv.com
People throughout the capital city had a chance to turn in illegal or unwanted firearms and ammunition today, no questions asked.
It's all part of the Lincoln Police Department's Gun Amnesty Day. It's something officers here in Lincoln have been doing since last spring. People throughout the city turned in anything from long guns and hand guns to ammunition.
"It's an opportunity for those people to know that these guns aren't going to land in the hands of a criminal or another bad person," Sgt. Brian Agnew said.
Police collected 34 guns and anywhere from 6,000 to 8,000 rounds of ammunition.
The next Gun Amnesty Day will be held in the fall.