LPD: Man arrested after 6 wk. old baby suffers severe burns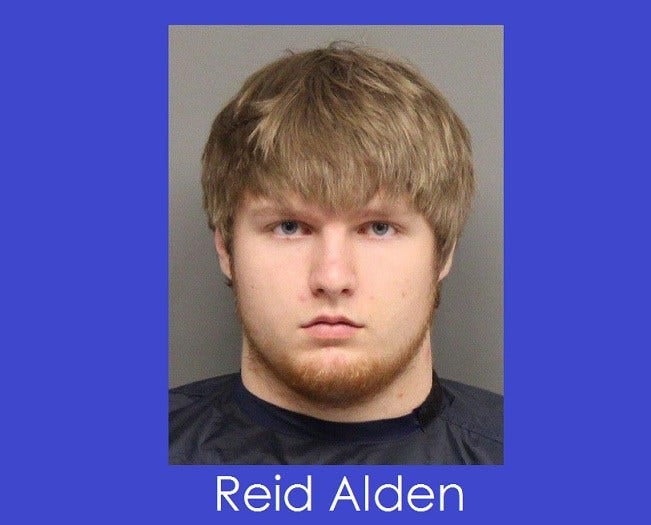 By: Hannah Paczkowski
hpaczkowski@klkntv.com
Nearly a week ago, police said 20-year-old Reid Alden called 911 because his 6-week-old baby's skin was burned so badly during a bath, her skin peeled. Early Tuesday morning, he turned himself in and was arrested for felony child abuse.
Police said the baby was taken from an apartment complex near 15th and Superior to a local hospital burn unit to treat her life-threatening injuries. Officials said the infant is in the hospital with burns covering more than 60-percent of her body. They also said she might not survive, but if she does pull through, she will need extensive treatment and will have permanent scars.
Her burns aren't the only part of her body that needs care. A chest x-ray revealed three healing rib fractures, and police said those injuries appear to the result of abuse. Court documents say Alden told police he had become frustrated with the baby a month ago, due to her excessive crying, so he picked her up forcefully out of a bouncy seat and squeezed her. The documents say Alden acknowledged he squeezed her hard enough he could have hurt/fractured her ribs at the time.
"At this point in the investigation, it appears that injuries sustained on April 16 and the healing injuries, which occurred approximately one month prior, were at the hands of her father, Reid Alden," a release from Lincoln Police said.
Police are still investigating this case. This is Alden's first arrest by LPD.