LPD: Overnight burglaries could be related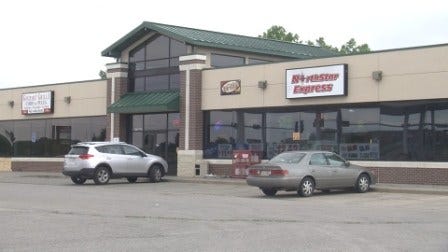 Posted By: Lauren Fabrizi
lfabrizi@klkntv.com
Lincoln Police are investigating two overnight burglaries at north Lincoln businesses.
They both happened near North 33rd and Superior Streets. In each burglary, the front glass doors of the shops were smashed.

The first burglary was reported by a paper deliverer just before 4:30 a.m. at North Star Express convenience shop.
Surveillance video shows at least two people driving around the store several times before breaking in. Police said an ATM was moved. No cash was taken, but the owner told Channel 8 Eyewitness News the thief or thieves took cigars and liquor.
"It's not fair," owner Robert Asante said. "And it's not secure for me."
Another burglary was reported an hour later about one mile away at Big Red Vapor. Police said an unknown amount of vapor products were stolen from two display cases. Workers confirmed to Channel 8 they are in the process of taking inventory. They will remain closed for the day.
"Due to the proximity of the two businesses, it's likely the two are related," Ofc. Katie Flood of the Lincoln Police Dept. said.
There are no suspects at this time, but both businesses have surveillance video.
"I wish them good luck," Asante said, referring to the burglars. "They can run, but they can't hide."
Authorities continue to investigate. If you have any information, call police at (402) 441-6000.