LPD says woman found escapee lurking in her home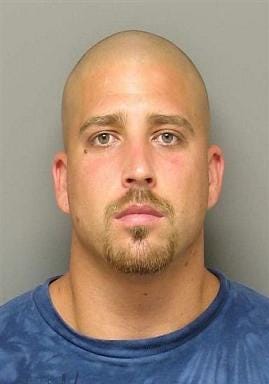 A 68-year-old Lincoln woman called police after she found a man in her apartment early Wednesday morning.
Officer Katie Flood says police arrested 28-year-old James Policky, Jr for trespassing, vandalism and disturbing the peace. Flood says Policky was also wanted by Community Corrections for Escape. He was serving time for a domestic assault conviction. He was classified as an escapee on July 22nd.
Police say at around 2:45 a.m., the woman heard a noise coming from her living room. She found a man there and asked what he was doing. She told police the man said a friend of his told him to go there. He then put his hands in the air and walked out the front door.
Police say an LPD canine tracked Policky about a block away from the apartment near Adams on N. 48th St. The woman identified Policky as the intruder that entered her home. Police also found a window screen had been cut where they believe he entered.