LPS breaks ground at new district office building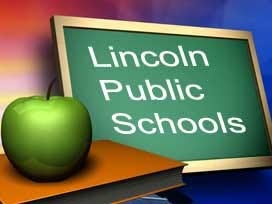 By: Kelly Sommariva
ksommariva@klkntv.com
Last year, it was a very different scene: smoldering rubble, fire trucks, and the remnants of the LPS district offices. Now, it's a construction zone, and the piles of dirt will soon be a new beginning for the school district.
"It's hard to believe just one year ago, this was the site of terrific loss and devastation," said Cindy Brunken, Supervisor for Special Education. What a year it has been for 5901 "O" Street.
Last Memorial Day, the central nervous system for LPS, its district office building, was set on fire by a disgruntled employee and burned to the ground causing $20 million in damage.
"We have moved ahead, we are better and we are stronger for having survived this horrible crisis," said Dr. Steve Joel, LPS Superintendent.
Lincoln Public Schools lost its skeleton at 59th and "O" that day, but Superintendent Steve Joel says, the district never lost its heart. "Never once did I hear we can't do something," he said.
From the moment the flames were out, new roots began to grow. Ultimately, the school board decided to rebuild in the very same location, and bring employees like Chris Warner and Cindy Brunken, home.
"It's more than just a place where people are going to return to work for many of us. It provides a sense of identity and belonging for many of us. Our history is rooted here at 5901 "O" Street," said LPS Graphics Manager, Chris Warner.
In just one year, 5901 "O" ST. will once again be the site of Lincoln's district offices. "This is the site of hope and new beginnings. This is the place where we all come together again to serve our students, our families and our schools. Today, we celebrate," said Dr. Joel.
A lot of milestones for the district office building this week. Breaking ground nearly a year to the day and the woman charged with starting that devastating fire, Sharon Brewster, is set to be sentenced Wednesday. She pled no contest to second degree arson charges and faces up to twenty years in prison and a $25,000 fine.