LPS hoping to extend chrome book technology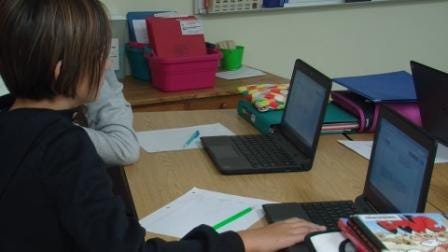 Posted By: Sarah Fili
sfili@klkntv.com
Three years ago Lincoln Public Schools started discussing the possibility of chrome books in the classroom. Dozens of board meetings later, the technology was introduced in some schools in 2015.
"Our students come sort of digital ready and t hey were very ready to embrace them and use them as an aid in their learning," Kirk Langer, Chief Technology Officer, said.
Now, LPS is securing the final installment of laptops for students 3rd through 12th grade.
Plus, they're hoping to move 2nd graders from tablets to chrome books. The total cost tallies nearly 2.5 million dollars.
"Phase 3 of the chrome book deployment this gets the last 4 high schools as well as the last grade of middle school and after this we just continue the plan," Langer said.
They're covered in the school system's budget every year. LPS says they provide a new and improved way of learning for students. Some board members believe the plan is working exactly as they had hoped- and wouldn't be surprised to see a proposal for 1st graders getting laptops.
"A living breathing plan that adapted as our children changes, as the devices changed as the material that they can access changed and teach them how to be good citizens with their devices," Kathy Danek, a board member, said.
But don't be fooled- students aren't on them all day. They still break out the good old fashioned pencil and paper when need be. The board will vote to approve this on the 24th.