LPS offers text alerts for parents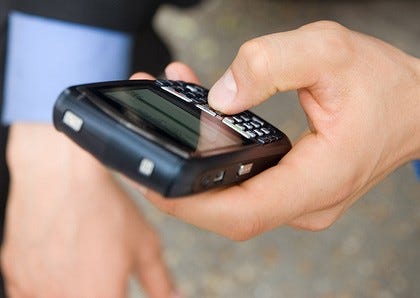 By: Megan Palera
mpalera@klkntv.com
Just this week, a shooting put a Lincoln school on lockdown. To help make sure parents are kept more in the loop, LPS is making some changes.
It was a shock to many Park Middle School parents who picked up their kids Wednesday afternoon. Earlier that day, the school was on lockdown because of a shooting across the street.
"When you just came and talked to me and told me, I was like wow! This is nuts!" Park Middle School parent Deandra Brown said.
LPS currently sends emails or phone calls to parents who are signed up for the SchoolMessenger service. But what if they can't access a computer or answer their phone? That's the reasoning behind LPS' new text alert service.
"There are people out there that don't have voicemails or answering machines and a lot of times, it's easier to if you're at work to check a text message than it is to answer your phone. So I think it's a good thing for a lot of parents," LPS parent Amanda Brick said.
Beginning Monday, parents can opt into the notification service. They'll receive texts about emergencies, school closures, attendance and various school announcements. It's just one more way to help parents feel reassured.
"I've been hearing that they've been putting a lot more work into security and safety for the children so I'm pretty confident about that," Brown said.
You do have to sign up for the service. You'll be charged for the text, but you can opt out at anytime. You can also add more than 2 phone numbers now to a student's contact list.