LPS program will help students hear the teacher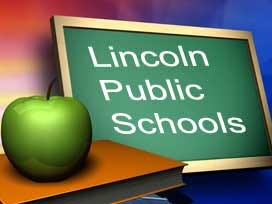 Posted By: Rachael Witter
Rwitter@klkntv.com
An interesting new program may be showing up in LPS classrooms.
It's called "Hear to Learn" and it's an initiative to make sure kids can always hear their teachers. Lincoln Public Schools elementary students may be getting some new tools in the classroom. The program would put sound amplification systems in classrooms.
Parents say it would be extremely beneficial to students' learning.
"We thought why isn't this in every classroom, why isn't it like lights are in classrooms. It's important for kids to see in the classroom and its important for kids to hear in the classroom," parent Susan Stibal said.
The LPS school board will consider the $25,000 grant application at next week's meeting. The money would put sound systems in 100 classrooms. One teacher is already using the system in her classroom and says feedback from students is great.
"Students love it, they love using the handheld mic so then those children that speak more softly and have great ideas to share with the rest of the class, everyone is able to hear those great ideas from them and benefit from them," Kristy Kennedy, a Kloefkorn kindergarten teacher said.
The system consists of a speaker, a handheld microphone for students and a mic for the teacher to wear. The Hear to Learn project leaders say they hope teachers and students see the benefits.
If it's considered a success, then a decision will be made on whether to put it in all LPS classrooms.