LPS Superintendent Announces Retirement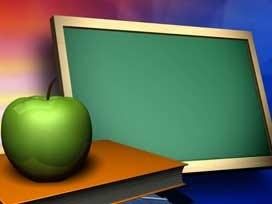 It was an emotional night for the Lincoln Public Schools superintendent.
Susan Gourley announced she will retire at the end of next school year.
She said from the day she took the job as LPS superintendent, she intended to retire when she turned 60. Now she's living up to that commitment.
Gourley announced her plan at Tuesday's school board meeting. She told the board her decision wasn't just because she was turning 60, but also because she wanted to spend more time with her newborn granddaughter.
Gourley said her husband and she have moved a lot during their careers, but they'll always have a special place for Lincoln.
"Without a doubt Lincoln is the community that has the most embraced us, included us and welcomed us, and we will always consider Lincoln to be one of our homes," said Gourley.
Gourley's last day will be June 30, 2010. Several board members say they're happy she's giving them plenty of time to find a replacement.
"You announcing this far in advance publicly really truly is a gift to the board, to the district and to the community because we need this much time to do this right and continue the good work that we've done together," said LPS Board Member Keith Prettyman.
"I know also we'll have a great superintendent at the end of the 2009-2010 school year and you'll give us your best recommendation and great advice in making that transition," said LPS Board Member Ed Zimmer.
Gourley said one of her greatest milestones was working with the board to pass the 2006 budget that helped construct and renovate classrooms around the city.