LPS teacher of the year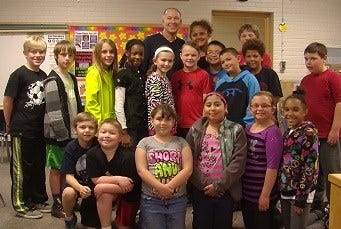 Posted By: Nolan Crane
Now that the school year has come to an end LPS officials are handing out some prestigious awards. A 4th grade teacher at Eastridge Elementary School has been named teacher of the year. Here's Friday, May 22nds "Excellence in Education" report.
Alan Eighme has been teaching 4th grade for 30 years at Eastridge Elementary. He loves his job mentoring students as they become better readers and writers. His principal took notice and nominated him for the Scottish Rite Teacher of the Year Award. In addition to the recognition he also received a check for $3,000.
"He has taught me lots of stuff. He has taught me how to spell big words, he has taught me how to make haiku poems, all sorts of poems," says Daniel Mota.
"For me it is just so hard to believe that I got it because I see so many people around me that are deserving of this and so much more," says Alan Eighme.

Alan Eighme says he's going to spend the money getting a masters degree at Doane College.