LPS Teachers now in Surplus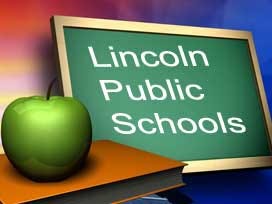 By: Kelly Sommariva
ksommariva@klkntv.com
It's not unusual for LPS to rearrange teachers. But it is unusual to have four years of steady growth and not much funding. Making decisions like this even tougher.
Too much of a good thing?
Not really.
Lincoln added over 3,000 kids in the last four years and the city's revenue hasn't grown.
LPS said it's because property taxes have stayed the same. And they are seeing less federal aid.
So, after four years of flat funding, LPS is putting teachers into "surplus."
Each school must decide which contract employees they no longer have spots for.
Dr. Nancy Biggs, the Associate Superintendent of Human Resources, said, "It isn't always the day they find out they don't have a spot in school. We don't always know where they're going to be and that causes people to be a little unsettled."
The district has more than 3,000 teachers, counselors, nurses and media specialists under contract. None of them can lose their jobs or benefits, but they can be moved to different schools or even different subjects.
"Sometimes there are some elected computer technology classes or e–learning class without a specific endorsement and so we might put people into those positions," said Biggs.
Next school year, students could see larger class sizes and fewer course offerings.
The school district may cut paraeducators and non–contract employees.
But the bottom line is LPS has to find surplused employees a job, it just may not be the same one.
"People get confused about what it means to be surplused and whether that means you still have a job but it does mean you still have a job," said Biggs.
Official staffing plans are due next week so LPS will have a better idea how many teachers will be affected.
Those employees do have the option to stay at their current positions but that may mean taking a cut in hours.
We did try to reach the Lincoln Teachers Union, but were unable to get a statement.