LSO finds $110,000 in a drug bust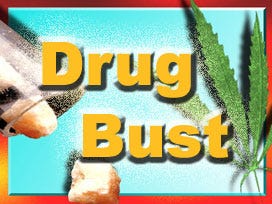 Posted by: Channel 8 Eyewitness News
8@klkntv.com
The Lancaster County Sheriff's Office arrested 31-year-old Nicholas Wishman of Milwaukee Wednesday morning.
Deputies stopped his Ford Explorer on Interstate 80 near exit 392 for following too closely.
They said they had reasonable suspicion and asked to search his SUV with his consent.
LSO found a glock, 16 fl oz of concentrated cannabis oil and a case of banded cash worth $110,000 inside of the SUV.
Deputies said the gun was fully loaded with 10 rounds in the magazine and one in the chamber.
Wishman was taken to jail for Possession of a Controlled substance, possession of Money while violating N.R.S. 28-416.17 and
possession of a Firearm while committing a Felony