LSO jury duty scam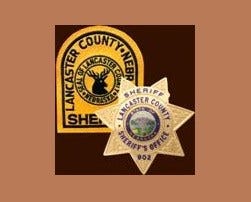 The Lancaster County Sheriff's Office is warning the community about a jury duty scam.
The office said the scammer is posing as a deputy with LSO's civil division and telling people they have jury duty.
Deputies said scammers tell people they have a warrant and need to pay a fine of $900, which they instruct people to go to CVS to get green dot cards to pay.
People then have to call back a number, which has a voicemail saying it's the sheriff's office.
The office said there was no loss in this case and its not sure how many people have affected.