LSO seize 100 pounds of marijuana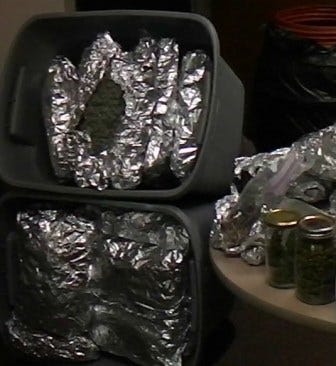 By: Channel 8 Eyewitness Newsroom
8@klkntv.com
Press Release from Lancaster County Sheriff's Office:
On December 3, 2016, at approximately 9:45 AM, sheriff?s deputies stopped a Black 2005 Hummer H1 SUV for traffic violations on Interstate 80 near mile marker 408.
While contacting the occupants of the vehicle, deputies smelled raw marijuana, and the driver, Thao Averill, admitted there was marijuana inside the vehicle.
Upon searching the vehicle deputies discovered approximately 90 individually wrapped packages of marijuana with a total weight of 110 pounds.
A handgun and ammunition was also found inside the vehicle.
Fifty-one year old Averill Thao and forty-two year old Crystal Lee, both of Apple Valley, MN, were arrested for possession of a controlled substance with intent to deliver NRS 29-416 and failure to affix drug tax stamp NRS 77-4309.
The Lancaster County Sheriff's Office is committed to seek and find ways to affirmatively promote and preserve a feeling of security and safety in members of the community.