Lt. Governor promotes beef in Israel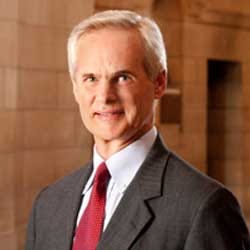 Posted By: Channel 8 Eyewitness News
8@klkntv.com
Nebraska's Lieutenant Governor is back from Israel.
Mike Foley was there to promote Nebraska beef. Israel was one of many countries that stopped importing US meat after the mad cow scare 13 years ago, but a Nebraska meat packing plant that produces kosher meat has helped.
"Farmers are needing some help here because prices are low; our land valuations are still high; they're still paying high property taxes, so this will help them to pen up those international markets and sell some of our goods to customers overseas," says Foley.
Foley says it's taken 5 years and a lot of diplomacy from many government agencies to regain Israel's trust in our beef.