Lunar eclipse puts on early morning show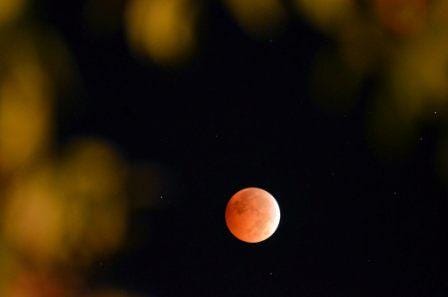 Posted by: Veronica Ortega, vortega@klkntv.com
People all over the world, and right here in Lincoln got the chance see a rare celestial event this morning.
The University of Nebraska-Lincoln Student Observatory held a viewing party for the public to see the blood moon.
The party kicked off at 4:30 a.m., on top of the Stadium Drive parking garage on 10th and P streets.
What makes this so special is the Earth is between the sun and the moon, and the moon is passing within Earth's shadow, creating a full lunar eclipse. The red hue is caused by the reflection of the sun rays.
According to NASA, this eclipse will be more than 5-percent larger than the one this past April.
This is the second of a series of four lunar eclipses. The next opportunity to see the blood moon will be in April of 2015 and next September.