Magic Moments: Hickman family gets holiday surprise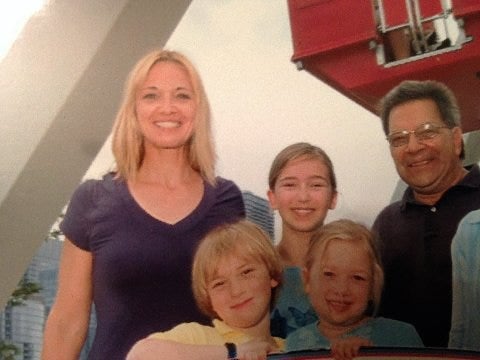 Posted By: Brent BonFleur
For many, the holidays are a time to be with family – but that wasn't the case for Grace Palermo.
Her husband, Nick, died unexpectedly last November, leaving Grace and her three children – Samantha, Grayson, and Gemma – behind.
His passing also left them unable to finish the dream home they were building in Hickman.
"Complete shock. It was an unexpected death," Grace Palermo said.
Another shock came when Palermo learned that her friend had nominated the family for a special surprise.
"She started by telling me, 'I did something, and I'm not sure how you're going to feel about it,' Palermo said.
"And then I was worried, and she told me – and it was just a total surprise."
A surprise that was realized Thursday, when Union Bank and Trust – with a little help from Santa Claus – gave the family a gift none of them could have expected.
UBT bought running shoes for Grace – who runs more than four miles a day.
They got a new watch for Samantha, lotions and toys for Gemma, and a brand new soccer ball for Grayson.
The family opened the gifts at the day care center where Grace works as a teacher, surrounded by her students and close friends.
"He (Nick) would be thrilled to see the community and everybody be so supportive towards us," Palermo said.
"It means a lot to all of us to, to have people care. Even after a year, it's nice that people think about us… it means a lot."