Magic Moments: Lincoln woman dedicated to serving community receives surprise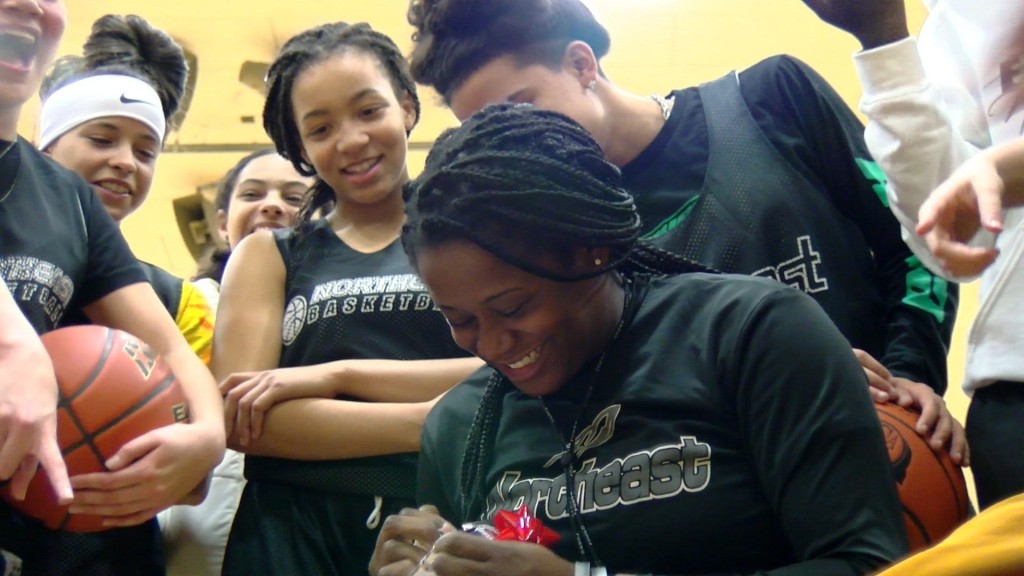 Christmas came early Tuesday afternoon for Charity Ironmuanya, a woman who is well known in the Lincoln community.
Union Bank surprised Ironmuanya at the Lincoln Northeast High School with a magic moment.
Magic moment is a program in which individuals nominate people around the community who are deserving of a holiday surprise.
Ironmuanya runs four after–school programs for at–risk youth, coaches women's varsity basketball, and is working toward her second masters degree at Doane University in school counseling.
Her sister nominated charity because she is always striving to help as many people as possible .
Ironmuanya said she was shocked to be nominated for a magic moment.
"I saw all of you guys come in and I didn't piece it together at all what was happening and what was going on," Ironmuanya said. "I thought it was maybe for my team and I didn't realize it was something for me. I just feel very blessed."
To help Ironmuanya keep up with her day to day commitments, Union Bank provided her with gas cards and free car washes. They also got her a new set of tires!
Ironmuanya also received a spa day to relax and unwind after a busy day.