Maher Named Preseason All-American by ESPN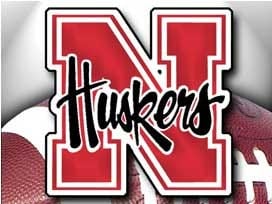 Posted By: Sports
Nebraska senior place-kicker and punter Brett Maher earned his second preseason All-America honor on Wednesday, when he was named the place-kicker on ESPN.com's 2012 Preseason All-America team. Earlier this summer, Athlon tabbed Maher as its second-team preseason All-America place-kicker.
In his first season as Nebraska's place-kicker in 2011, Maher connected on 19 of his 23 field goal attempts, including 16-of-17 from inside 50 yards. His 19 field goals ranked second in school history, and Maher also made 43-of-44 PAT attempts. Maher was the first-team All-Big Ten place-kicker last season and was the Bakken-Anderson Big Ten Kicker of the Year. Yahoo.com also tabbed Maher as its first-team All-America kicker last season, and Maher also won the Touchdown Club of Columbus' Vlade Award, presented to the nation's most accurate kicker.
After earning a spot as a Lou Groza Award semifinalist in 2011, Maher is one of 30 preseason candidates for the award again this season. A native of Kearney, Neb., Maher's talents are not limited to kicking the ball between the uprights. The 6-0 senior is also a talented punter, as he is one of 25 preseason candidates named to the Ray Guy Award watch list. Maher is one of only two kickers nationally to be on the watch lists for both the Lou Groza and Ray Guy awards, presented annually to the nation's top place-kicker and punter, respectively.
In his first season as Nebraska's punter in 2011, Maher averaged 44.5 yards per kick, the sixth-highest average in school history. He ranked 10th nationally in punting average and pinned the opponent inside the 20-yard line on 25 of his 59 punts. For his efforts, Maher was a first-team All-Big Ten selection and was the Eddleman-Fields Big Ten Punter of the Year. He was the first Big Ten specialist to be named the all-conference place-kicker and punter in the same year since 2001. Maher also took home Big Ten Special Teams Player-of-the-Week honors three times in 2011.
Off the field, Maher was named to the Brook Berringer Citizenship team in 2012 for his work in the community. Maher was one of five former walk-ons to be placed on scholarship before this season.