Man accused of beating woman and threatening toddler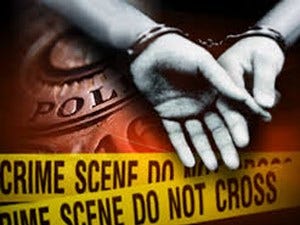 Posted By: Channel 8 Eyewitness News
8@klkntv.com
NORFOLK, Neb. (AP) Norfolk authorities have arrested a 22-year-old man accused of beating a woman and threatening to harm her child.
Police say officers were dispatched to an apartment a little before 12:10 a.m. Sunday to check on a report that a man was threatening to kill a child. Officers found the man upstairs with the 18-month-old girl.
He was arrested on suspicion of assault, child abuse and other crimes. Court records don't show that he's been formally charged yet.
Officers say they later found a knife in a diaper box that had been near the man.
The child's mother and several witnesses say the man had punched the woman, held a knife to the toddler's throat and chased a would-be rescuer out of the apartment.