Man accused of trying to kill girlfriend, burn their home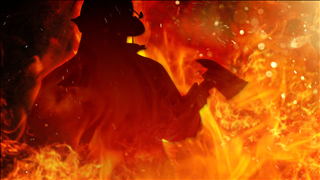 Posted By: Channel 8 Eyewitness News
8@klkntv.com
NORTH PLATTE, Neb. (AP) _ Authorities say a North Platte man splashed gasoline on his girlfriend and their mobile home and eventually set it ablaze after she escaped him.
The 58-year-old man was arrested Monday night on suspicion of attempted homicide and of domestic assault, arson and false imprisonment. Online court records don't show that he's been formally charged.
The woman told officers that they'd been arguing when he went outside to get a can of gas. He poured some on her and the inside of their home. She says he struck her in the head after she took away and broke his lighter.
She eventually got away from him and escaped to a neighbor's trailer.
The man later was found outside the burning home and taken into custody.