Man and ex-wife sentenced for looting his mother's accounts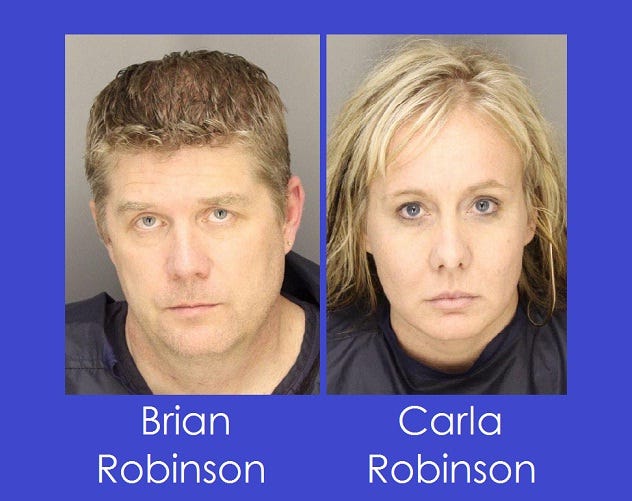 Posted By: KLKN Newsroom
8@klkntv.com
ROCA, Neb. (AP) _ Jail time and probation have been given to a southeast Nebraska man and his ex-wife accused of looting his mother's accounts.
Online court records say 46-year-old Brian Robinson, of Roca, and 40-year-old Carla Robinson, of Hickman, were sentenced on Thursday. He was sentenced to six months in jail and five years of probation. She was sentenced to six months in jail and four years or probation. Both were ordered to pay restitution.
The Robinsons pleaded no contest to felony charges of abuse of a vulnerable adult. Prosecutors dropped theft charges in exchange for their pleas.
Lancaster County Sheriff Terry Wagner has said the Robinsons violated guidelines of a power of attorney granted by Brian Robinson's mother. Prosecutors say the two spent more than $150,000 of his mother's money.