Man and his brother robbed at knife point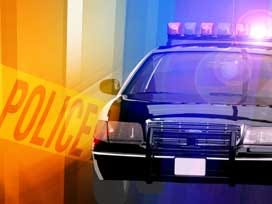 By: Dan Messineo
dmessineo@klkntv.com
Lincoln police are looking for three or four men after they rob a man and his brother at knife point. The victims weren't seriously hurt during the robbery.
Multiple police show up to question the 23-year-old man and his 20-year-old brother. Officers said the victims were robbed while walking around 21st and L streets. The victims called police from a nearby McDonald's a little after 2 a.m. Monday morning.
Police said three or four men pulled out a knife and demanded money from the 23-year-old victim. One of the men held a knife to his face. Then they slammed his head against a wall. He fell to the ground and the men proceeded to kick him. He had a laceration on the back of his head and a cut on his cheek. The men hit the 20 year old on the side of his head.
Police are looking for three or four males around 5'8″ to 5'10" and weighing around 165 to 180 pounds. They sped off in a white or gray smaller SUV.
Police said the 23-year-old victim did not need medical attention. The men got away with his cell phone.