Man Arrested By Sheriff's Office May Be Connected To Several Lincoln Crimes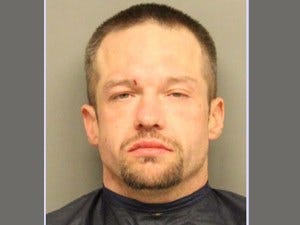 Posted By: Bayley Bischof Channel 8 Eyewitness News
The Lancaster County Sheriff's Office arrested 34-year-old Ronald Sowards Sunday after he attempted to burglarize a home at 98th and Pioneers.
He was taken into custody by deputies for several charges including burglary and theft. Now, he's facing more trouble as Lincoln Police have connected him to a string of crimes in Lincoln.
He's been arrested in Lincoln for one burglary and entering a motor vehicle without permission but officers are investigating his connection to a total of nine crimes in the city.