Man arrested for assaulting ex with hammer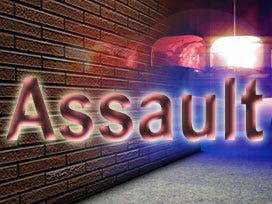 Lincoln police say a man attacked his ex–girlfriend and her new boyfriend with a hammer and a knife. Police say 42-year-old Jerome Springer was released from jail Wednesday for serving a 30-day sentence for assault.
Around 4:30 Thursday morning, authorities say springer climbed through the window of his ex's home and assaulted the couple. "During the attack the woman was punched and struck once in the head with the hammer. She also sustained a cut to her hand as she tried to defend herself," Officer Katie Flood said.
Authorities say, after the attacks, Springer fled the scene. He was found a short time later and arrested on assault charges. The woman and her boyfriend had minor injuries.