Man Arrested For Killing Three Year Old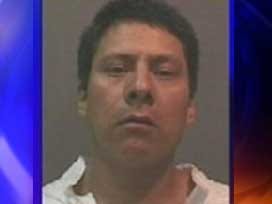 Authorities say the man suspected of raping and killing a young girl in her South Sioux City home was acquainted with her family.
De Jesus Melisio-Camacho is awaiting extradition to Nebraska on charges of first-degree murder, sexual assault and burglary. He's being held in Woodbury County, Iowa.
South Sioux City Police Chief Scot Ford says Melisio-Camacho is believed to have broken into a home in South Sioux City early Saturday morning, then assaulted the 3-year-old and killed her.
Ford says another child in the home helped identify Melisio-Camacho, who police spotted near the home about the time of the crimes, as the suspect.