Man Arrested For Sexual Abuse At Cedars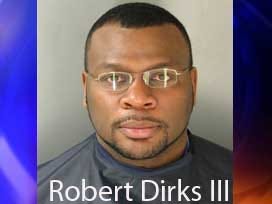 A former staff member from Cedars Organization has been arrested.
Lincoln police say Robert Dirks III was arrested for having a sexual relationship with a 16 year old girl at CEDARS Turning Point.
Dirks used to work for CEDARS Organization but wasn't employed at the time of his arrest. Police say the relationship happened for about a month, in which the two had inappropriate sexual contact both at the facility and a Lincoln park.
"We discovered it after she disclosed the relationship to a child guidance counselor that counselor of course became concerned and contacted LPD," Officer Katie Flood said.
Dirks was arrested for sexual abuse of a protected individual; since the girl is a ward of the state.
CEDARS issued this statement, "Since this issue was first reported, CEDARS has been actively assisting authorities and will continue to as their investigation continues. CEDARS has placed the protection and safety of children as our number one priority. We take our responsibility seriously and are absolutely dedicated to preserving this tradition."