Updated: Another arrest made in child prostitution case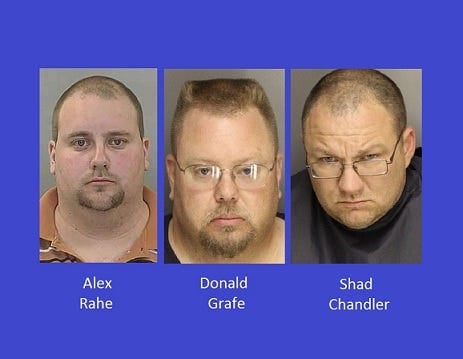 By: Newsroom
8@klkntv.com
More shocking details emerge from the case where a Kearney mother is accused of prostituting her young daughters.
Investigators continue to sort out the details of what they're calling a very disturbing case. They say a 14–year–old and her 7–year–old sister were being prostituted by their mother.
41-year-old Shad Chandler, of Lincoln, is the third man to be arrested in the case. Chandler was arrested for first degree sexual assault of a child.
Investigators with the Nebraska State Patrol say Chandler went to craigslist, looking for sex and met with the Kearney woman.
"This was a woman who prostituted her children out, basically trafficking her children, for prostitution, for sexual acts," says Sgt. Tom Reinhart with NSP.
Reinhart says they first learned about the woman back in late April. They set up a sting, and arrested her in Buffalo County. He says he's never seen a case like this in his nearly 30 years in law enforcement.
"First of all, I'm appalled at it and I think everybody in law enforcement is just upset about the whole thing."
Chandler's arrest is the latest of three. On May 2nd, Alex Rahe of Omaha was taken into custody, accused of meeting with the same woman. Then, on May 5th, Donald Grafe of Columbus was arrested. All three men face charges of first degree sexual assault of a child.
Court documents say the mother allowed several men to have sex with her 14–year–old at least 20 times. Investigators say at least 3 men had sex with the 7–year–old.
"Several lives here, at least the lives of the girls, the children that will be affected for the rest of their lives. They'll never get over something like this and they'll never have a mother to help them through things," says Reinhart.
The mother faces charges of conspiracy to commit first–degree sexual assault and possession of child pornography. Investigators say this case is far from over. They could be making more arrests in the near future.
Three girls that were living with the woman have been taken in to protective custody.