Man arrested overnight at elementary school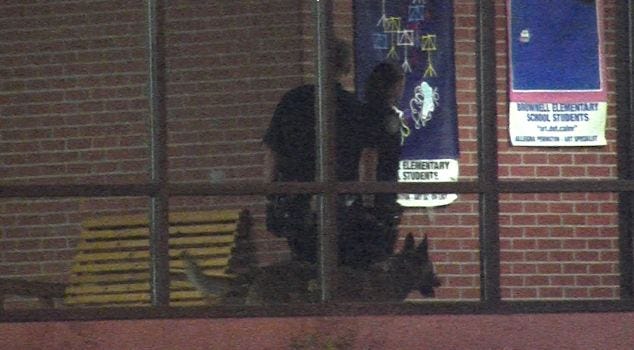 Posted by: Andrew Ward, 8@klkntv.com
Police catch a would-be burglar in a foot pursuit near a Lincoln elementary school.
Police say a neighbor who lives near 60th and Holdrege warned them a little before 2 a.m. when they saw a man on the roof of Brownell Elementary School.
Police at the scene say the would-be burglar is now in custody.
Officers say he fled the scene as soon as he saw police on the street.
Investigators found burglary tools on the suspect when they caught him.
Police brought in the K-9 unit to search the building, possibly looking for another burglar.
Lincoln police have yet to say if another person was involved in the situation.
They have not yet released the suspect's name or possible charges he faces.