Man charged in Omaha killings seeks bench trial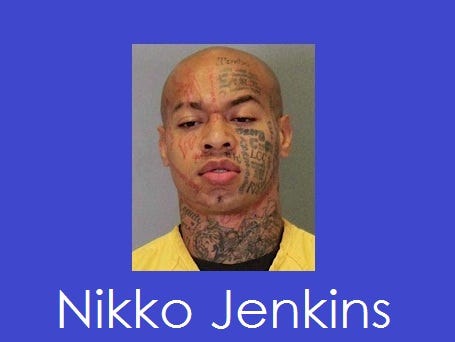 Posted By: KLKN Newsroom
8@klkntv.com
OMAHA, Neb. (AP) _ A man accused of killing four people in Omaha last summer wants a judge to decide his case.
Records shows 27-year-old Nikko Jenkins recently requested to waive a jury trial. He wants Douglas County Judge Peter Batallion to set a date for a bench trial. A hearing on the matter has been scheduled for Tuesday.
Jenkins is charged with four counts of first-degree murder in the August deaths of Juan Uribe-Pena, Jorge Cajiga-Ruiz, Curtis Bradford and Andrea Kruger. He has pleaded not guilty, and claims he didn't receive proper mental health treatment while previously in prison.
On Friday, Batallion granted Jenkins' request to act as his own attorney in the case, though a public defender will provide him advice.