Man Convicted of Killing Girl Charged in Another Slaying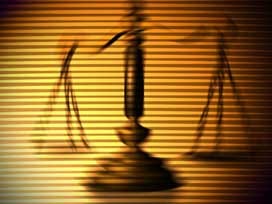 Posted By: KLKN Newsroom
8@klkntv.com
OMAHA, Neb. (AP)
A man serving a prison sentence in the death of a 5-year-old Omaha girl has been charged with his involvement in the death of another homicide victim.
22-year-old Vincent Hicks was charged with first-degree murder Wednesday in the death of 29-year-old Tristan Harper, who was slain at an Omaha residence in December 2013.
Three weeks later, 5-year-old Payton Benson was also killed in error as Hicks intended to shoot someone else. Authorities say her killing was gang related. Police did not describe a motive in Harper's homicide.
Hicks began serving his 65-year prison sentence in Payton's slaying in April after pleading no contest to second-degree murder.
Police say Hicks will be brought to the Douglas County Jail from the Nebraska State Penitentiary.