Man dies in crash on Highway 75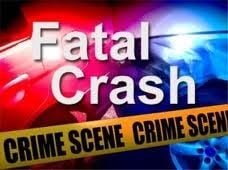 Posted By: Channel 8 Eyewitness News
8@klkntv.com
AUBURN, Neb. (AP) – Authorities say a Kansas man has been fatally injured in a southeast Nebraska crash.
The accident was reported a little before 5:40 p.m. Saturday, three miles south of Auburn on U.S. Highway 75.
The Nemaha (NEE'-muh-hah) County Sheriff's Office says the driver died after being taken to Nemaha County Hospital in Auburn. He was identified as 33-year-old Wade Moore, of Sabetha (suh-BEH'-thuh), Kansas.
He was alone in his vehicle. The crash is being investigated.