Man dies rescuing child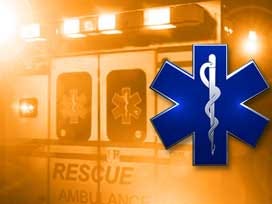 POSTED BY: KLKN Newsroom
8@klkntv.com
A 49-year-old Omaha man has died after rescuing an 8-year-old at Calamus Reservoir in central Nebraska.
Loup County Attorney Jason White says Craig Strong swam out to help the child, who was struggling in the water on Saturday in the Dry Creek area of the reservoir. White says Strong managed to help the girl to safety. But White says Strong, who had asthma, then began suffering from asthmatic distress. Efforts to revive him failed, and he died.
It's the second death at the reservoir this summer. The body of a 19-year-old Columbus man who disappeared while swimming was recovered on June 29. The reservoir and recreation area are about seven miles northwest of Burwell.