Man found guilty of killing 3-year-old girl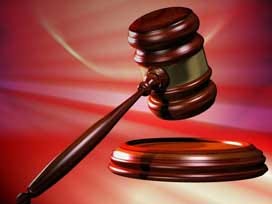 A Mexican man has been found guilty of first-degree murder in the killing of a 3-year-old Nebraska girl. But a Dakota County District Court jury determined 30-year-old Melecio Camacho-De Jesus was not guilty of burglary.
The jury announced its verdict Wednesday afternoon. Deliberations began late Tuesday. Evelyn Verdugo Paniagua was killed May 23, 2009, in her South Sioux City home as her family slept. Prosecutors say Camacho-De Jesus suffocated the girl while he tried to keep her quiet during a sexual assault. Camacho-De Jesus, a Mexican national, had been living in Sioux City, Iowa, when he was arrested.
Camacho-De Jesus' lawyer argued that his client didn't understand his actions that night because of cocaine in his system.