Man gets 18 months for taking bribes to falsify drug tests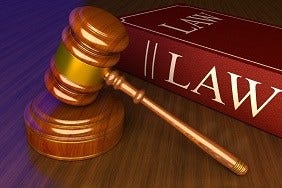 Posted By: Channel 8 Eyewitness News
8@klkntv.com
LINCOLN, Neb. (AP)
Authorities say a state drug technician has been given 18 months for taking bribes to falsify a probationer's drug tests.
Prosecutors say 25-year-olf Victor Ramirez was sentenced Wednesday. He must serve two years of supervised release after he leaves custody.
Prosecutors say Ramirez was a drug technician for the state probation office in Lexington when he took $2,000 to $2,400 in bribes from a lifelong friend who was on probation.
Prosecutors say Ramirez falsely reported that his friend had passed drug screening tests and also provided his friend with information about other people who were being investigated by the state.