Man gets jail time, $1,000 fine for passenger's crash death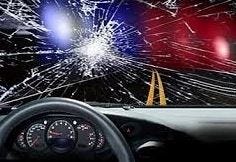 Posted By: Channel 8 Eyewitness News
8@klkntv.com
STANTON, Neb. (AP) _ A 19-year-old Albion man has been given 30 days in jail and fined $1,000 for the crash death of a passenger in his vehicle.
Court records say Blake Baldwin was sentenced Tuesday in Stanton County Court. He'd pleaded to misdemeanor vehicular homicide and being a minor in possession of alcohol.
Police say Baldwin was driving a sport utility vehicle April 29 when he lost control, causing the SUV to roll. Baldwin and two passengers were thrown from the vehicle. Nineteen-year-old Beau Kellogg, of Norfolk, was pronounced dead at a hospital.