Man has serious injuries after Lincoln motorcycle crash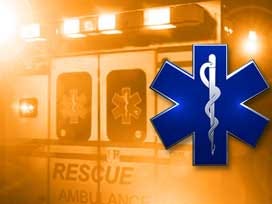 By: KLKN Newsroom
8@klkntv.com
A man is taken to the hospital with serious injuries after his motorcycle runs off the road. Nebraska State Patrol says the man got to a "T" intersection and instead of turning, he drove straight off the road and plows through a cornfield.
The call came in around 11:00 Tuesday night. It happened at the "T" intersection on 27th and Arbor, a couple miles north of Highway 77.
Troopers say the man failed to make a turn at the intersection and ran off the road, through a ditch and into a cornfield. The bike came to a stop after cutting a 40 foot path through the stalks.
Raymond Fire, Lincoln Fire and Rescue, Lancaster County Sheriffs and the Nebraska State Patrol responded to the accident.
Officials say the man's injuries are serious but not life threatening.
Authorities say they aren't sure what caused the man to drive off the road but that speed may be a factor.
The accident is still under investigation.