Man killed in Gage County collision, sheriff says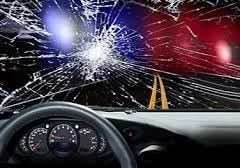 Posted By: Channel 8 Eyewitness News
8@klkntv.com
BLUE SPRINGS, Neb. (AP)
Authorities say a man has been killed and three other people injured in a southeast Nebraska collision.
The accident was reported about 12:15 p.m. Thursday just west of Blue Springs on U.S. Highway 77. Gage County Sheriff Millard Gustafson says westbound and eastbound vehicles collided on a curve.
The man driving one of them was killed. Gustafson says a woman driving the other vehicle was flown to a Lincoln hospital and the two children with her were driven to a hospital for treatment.
The names of those involved have not been released.