Man killed in western Nebraska crash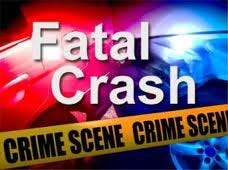 Posted By: KLKN Newsroom
The Nebraska State Patrol is investigating a crash that killed a Potter man in Kimball County.
According to a news release, the crash happened around 7:30 Friday morning on Interstate 80 around mile marker 29 near Dix.
Deputies say a pickup was eastbound on I-80 when it collided with the back of a semi-trailer truck parked on the shoulder. The driver of the pickup, 26-year-old Christopher Maas of Potter, died on scene. The semi driver from Irvine, California was taken to the hospital with non-life threatening injuries.
The State Patrol says it is unknown whether seatbelts were in use. The investigation is ongoing.